From going to workplaces to dropping kids at schools and weekend-long tours, a car is more than an essential part of our life. We often spend hours on the car, and so, we always find a way to decorate its interior for a pleasant feel. And what's a better feel than the smell of genuine leather inside a car? Yes, the best leather scent for cars is awesome, magical, and heart soothing with its genuine rustic feel. Hence, many people want to include an air fresher for cars with a leathery scent to give it a chic and attractive ambiance.
---
---

Yankee Candle Car Jar Ultimate
Lasts for 4 weeks
Affordable
No allergic effect
---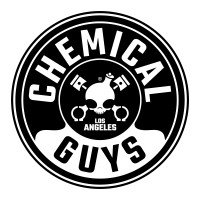 Chemical Guys Leather Scent
Exotic natural fragrance
Neutralizes foul odors
Top-rated car perfume
---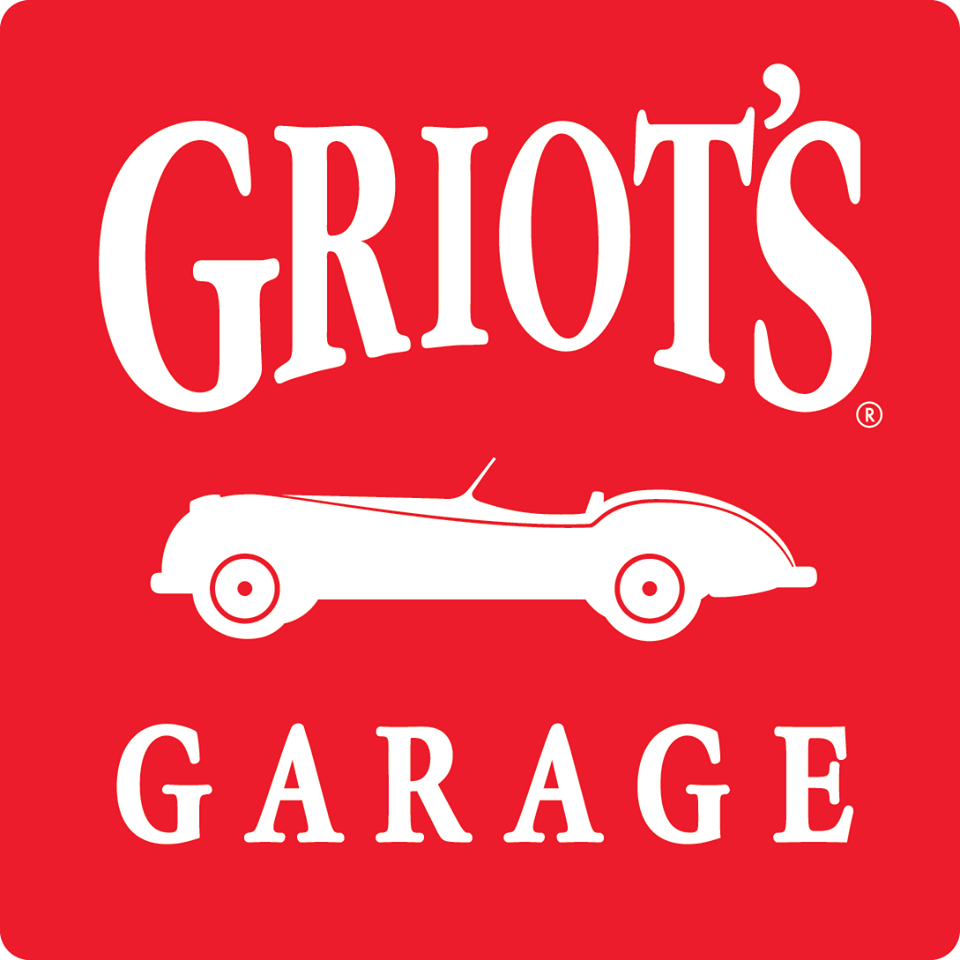 Griot's Garage Leather Scent
Ergonomic spraying bottle
Doesn't manipulate your clothing fragrance
Strong feel for a lasting impact
---
Wonder Wafers New Leather Air Fresheners
Hanging fragrance with a good look
Versatile use in different places
Exceedingly reasonable pricing
---
LITTLE TREES Car Air Freshener
Even distribution of the fragrance
Not a strong fragrance for cars
But how do you select the leather scent for your favorite car? The answer gets even trickier with different options available in the market. That's why our car enthusiast team has singled out the five best car air fresher with leather smell to give your automobile interior a completely different vibe.
Don't miss out if you are looking for an attractive and long-lasting scent for your car. And not to mention that we have a complete buying guide on the leather scents to assist you further in the purchasing process.
Top 5 Leather Scent For Cars Reviews
The leather scent gives a charming aroma inside the car. But many scents tend to fade away rather soon, leaving a nasty odor. It is pretty unpleasant. We have carefully selected the leather scents that ensure a long-lasting effect to keep your car interior attractive and engaging.
Yankee Candle Car Jar Ultimate
Yankee Candle promises to enhance your driving experience. And to do that, they have brought the jar candle scent that offers a luxurious leather smell. The rich aroma is engaging and ideal for both romantic and daily drives.
The fragrance has up to 4 weeks of lifespan with a vivid aroma. The aroma is neither bold nor weak and so is perfect for most automobile ambiance.
The fragrance comes in a nice-looking compact glass jar. Also, it elevates the look of your car quite brilliantly. You can hang it on the view mirror with the provided car vent sticks. It has a strong adhesive that makes the jar mounting easy and secure.
The sticks are good-looking and offer a nice charm to your car. Also, it travels from the front of your car to the back seat with the same fragrance level. So, everyone in the car will enjoy its aroma. It is particularly suitable for chauffer-driven cars.
The air freshener for cars comes with odor neutralizing enzymes. It reduces the effect of any existing odor while preventing any new odor build-ups. It is an amazing benefit if you have been smelling a bad odor in your car.
Henceforth, the ultimate fragrance will help you relieve the favorite moments inside the car as you happily drive it. Its long-lasting effect will surely blow your mind away with some unique experiences on the roads.
Pros:
Affordable pricing for all
It lasts up to 4 weeks at least
Rich leathery aroma
Easy mounting on the dashboard
Cons:
The smell is pretty mild (Many people may not like it)
---
Chemical Guys Leather Scent
Want to keep your car always new and vibrant? Then, it would be best to choose the Chemical Guys leather scent, a combination of exotic fragrances to give your car a premium feel. The large bottle contains 16oz of car air fresheners. It is enough to fill a luxurious SUV or sedan with a strong aroma for several weeks.
Its strong leather smell is soothing and strong enough that it will never get ignored by anyone. Also, it has an odor eliminator feature. So, once sprayed on your car seats, it will neutralize the existing odors and fill the car interior with a fresh leather smell.
Thus, your car always smells like you brought it from the showroom a few hours ago. The application of the air freshener is convenient and user-friendly. You can spray it on and underneath the car seats and see how it lasts for hours.
The scent is void of any elements that may cause allergy to human skin. So, even if you have allergy-prone skin, this air freshener is suitable for you. Also, it doesn't overpower the actual perfume used on the cloth. So, when you get out of the car to a meeting or a date, your favorite perfume will follow you, not this air freshener to ruin your preparation.
Pros:
Strong and charming leather aroma
Eliminates all additional odors
No allergic and perfume overpowering impact
Cost-effective and long-lasting scent
Cons:
You have to reapply the scent almost every day
---
Griot's Garage 11150 Leather Scent
Griot Garage is a popular name in the car industry since 1991. They manufacture various car detailing products and accessories that have been highly rated by customers. The leather scent is perhaps the most popular among their numerous products, thanks to its long-lasting performance, soothing smell, and cost-effective pricing.
The leather smell is charming. Also, with 4oz of weight, the fragrance is enough to keep your vehicle perfumed for several weeks. All you need to do is spray the Griot's scent underneath your car seats and enjoy the elevating fragrance.
It only needs a tiny amount of spray so that you can use the 4oz bottle for several months. So, you will actually get the cost-cutting best leather scent for cars. On top of it, the smell will last for a few days at ease with a single spray. So, you won't have to go through spraying the scent regularly.
What's more, the scent comes with an odor neutralizer effect. So, as long as it lasts inside the car, it will eliminate any foul odor. It is a crucial benefit since cars are notoriously known for developing odors inside them despite maintaining cleanliness.
Thus, you will enjoy better and improved air inside your vehicle with a lasting fragrance for a unique driving experience.
Pros:
The smell is nice and pleasant
Ergonomic spraying technique
Extremely lasting fragrance
Neutralizes and eliminates foul odor
Cons:
Some say the fragrance is too mild
---
Wonder Wafers New Leather Air Fresheners
The Wonder Wafer car air fresheners are a nice and pleasant fragrance. Instead of releasing the scent continuously, it does it in intervals. Thus, you will feel a soothing and engaging impact in the car for a unique driving experience.
The pack includes 25 counts of individual air fresheners for cars. Each of these pieces is wrapped individually, so they keep the smell intact for a long period. When you need a new one, simply remove the plastic seal of the air freshener.
As you slip it down your car's seat, the soothing fragrance will slowly spread across the car and increase its intensity. On top of it, it will also eliminate any existing foul odor and present you with a cleaner interior. The smell isn't bold but noticeable enough for a comfortable feel.
The whole package will last around two to three months at ease and is a money-saver deal. What's more, you can use the Wonder Wafers air fresheners inside your bathroom, closet, boats, and RVs for a better ambiance.
We suggest you not put it on the car dashboard, seats, and carpets as you use the air freshener. Simply slid it underneath the car seat and enjoyed the boosted ambiance.
Pros:
The evenly scented fragrance offers a soothing feel
Many people say it last longer than sprays
Money-saving deal with 25 pieces buying option
Versatile use is possible in closets, bathrooms, RVs, etc.
Cons:
There's a feeling of artificial chemical fragrance
Some reported allergic effects on their skin after use in cars
---
LITTLE TREES Car Air Freshener
The last item in our list of the best leather scent for cars is a cute-looking and eye-pleasing Little Trees air freshener. You may be wondering how come an air freshener for a car can be cute, aren't you? Well, just look at its true shape like a tree embossed in a leather wrapping.
When you hang it on the car view mirror, it will truly enhance the interior. Also, the air freshener is available in different shapes and designs with varying fragrances to suit your car interior perfectly. And as far as its smell is concerned, the nice leathery fragrance will keep your car always new and attractive.
When you hang the air freshener on the car view mirror, it releases a soothing vibe inside the car. Sure it doesn't have high-end features like absorbing negative-ions from the car, but it offers a nice and pleasant feel that none can match.
Also, with a pack of 12 pieces of air fresheners, Little Trees is an awesomely priced fragrance product. The effect is long-lasting, and the smell is neither bold nor too mild. So, you can drive your car at ease with a good vibe and without the attention of any foul odor at all.
Pros:
The fragrance is long-lasting and engaging
It is indeed easy to use with a hanging facility
Nice design for every car interior to feel good
Priced reasonably and fit everyone's budget
Cons:
It fades away without any proper indicator
---
How to Buy The Best Leather Scent For Cars
Leather scents for car air fresheners are no simple product. It will regulate the car's interior and control your mode as you drive the vehicle. Hence, you must closely look at a few factors to find out which fragrance is ideal for your car.
Scent and fragrance:
The preference for scent or fragrance varies extensively from one person to another. Some may like a strong smell, while others will choose a milder scent. Also, the preference varies from men to women greatly.
Hence, you must decide what kinds of scents you want for your car. Then, you can but the air freshener accordingly. It will suit your and your family member's mood better.
Check the quality:
While the quality of an air freshener for car is a relative term, you can still look into the customer reviews. It will help you find out how the scent is performing in the market and what people perceive.
Usually, a scent for cars with high ratings will be more qualified, so you can trust their long-lasting performance. You may also look at the brand value of the manufacturer for a quality product.
Long-lasting performance:
The last thing you won't want for the car air fresheners is that it fades away within a couple of hours of applying inside the car. If you use any spray, it should last the whole day until you return home with the car. Any bottled fragrance you will put on the dashboard or car mirror view should continue spreading the fragrance for a few weeks, at least.
If the smell fades away rather too soon, it won't be cost-effective.
Tips on Using Different Types of Air Freshener For Cars
The air fresheners are available in various forms and designs. Hence, their application procedure will also vary extensively. The following guideline will help you find the right way to use leather scents for cars appropriately.
Spray air fresher
The spray leather air freshener is the easiest to use of all scents. You just need to remove the cap and spray it. You can apply it underneath the seats, footwells, and mats.
Hanging air fresheners
You will find many hanging air fresheners in the market, such as Little Trees. You can hang these scents from the car view mirror. Also, there's some chemical fragrance that comes with a hanging facility and is battery-powered. You can control their intensity which is a bonus.
Paper air fresheners
The paper air fresheners for cars are also easy to use. You need to remove 1-2cm of the sealed wrapping and place it underneath the seats. The smell should last from a couple of days to weeks.
FAQ
How do I make my car smell like leather?
Although many people consider giving their car a leathery smell a difficult task, in reality, it is relatively easy. You can use leather scent for cars or leather conditions for cars to help your car interior, including the seats that smell like expensive leather for an enchanting vibe.
Can I remove the musty smell from the leather covers of the car seat? 
Yes, you can quickly eliminate the musty smell from the car leather. In a spray bottle, mix water with a few drops of vinegar. Then, apply it on the leather seats and wait for a few minutes until you wipe it off using a clean microfiber cloth. You have to repeat the process until the musty smell goes away from the car interior.
How can I keep my car smell like new?
There are multiple ways to keep your car smell like new that includes keeping trashes away from the car, not smoking inside or close to the car, regular vacuuming, and keeping the car interior dry and cool without any moisture build-up. Also, you may choose an attractive and engaging car air freshener to keep the vehicle smell like new always.
Final Words
Cars' aren't just a daily driving necessity. Automobiles are directly linked with our emotions and a place of some unforgettable moments. So, every one of us wants to keep the car interior as beautiful as possible, from the look to the smell.
With our five best leather scents for cars, you won't experience any bad odor inside the car anymore. These car air fresheners are long-lasting, affordable, and would fill your car with a pleasing and pleasant fragrance that you will love. It will boost your mode for the whole day while upgrading your car ambiance to a whole new level of awesomeness.